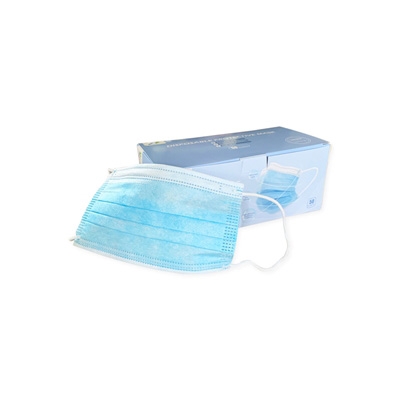 Disposable Face masks 4800355
Quantity
Ex. VAT
Incl. VAT
50
€ 16.50

€ 16.50

In stock

100
€ 14.06

€ 14.06

In stock

250
€ 11.74

€ 11.74

In stock

500
€ 10.09

€ 10.09

In stock

1,000
€ 8.55

€ 8.55

In stock
Price per 50 pieces
These 3-layer face masks are produced from a non-woven material which has a soft touch to the skin, complete with elastic ear loops and a flexible noseband.

The face masks are for single use only and allow for effortless breathing. Wearing face masks minimizes the risk of cross-contamination of bacteria, these mask are not designed or intended to fully protect the user. It is a splash resistant mask and resists splashing but does NOT provide protection against airborne bacteria.

The masks are packed per 50 pieces in a sealed bag inside an outer box.

Our team is available to discuss your requirements and we are able to provide you with samples for validation.